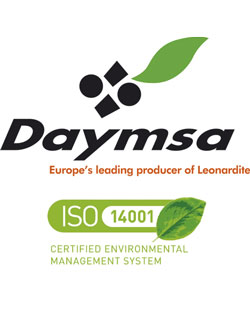 Daymsa has successfully completed the environmental management certification process in accordance with ISO 14001.
The evaluation process carried out by the company S.G.S Spain successfully completes a further step in Daymsa's involvement with the protection and preservation of the environment.
Obtaining the ISO 14001 certificate is the result of the joint work of all employees, thus reinforcing the commitment to improve and optimize processes in all areas in a way that is compatible with waste reduction and improved management.