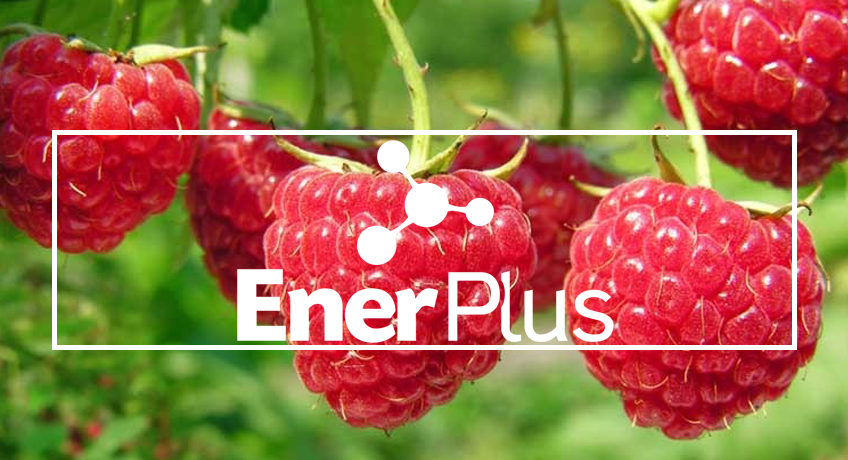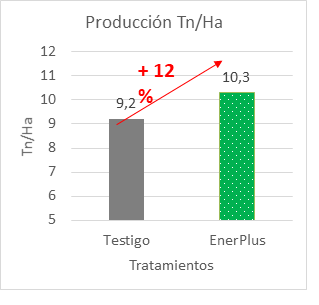 Daymsa's new biofertilizer achieves up to 12% increase in raspberry production due to the biological activation of the soil with exclusive microorganisms.
Frequently, nutritional deficiencies in crops are not because of the lack of nutrients, but rather to the fact that these are blocked in the soil and can not be absorbed by the plant. In this sense, the activity of microorganisms on the root surface favors the movement and supply of nutrients from the soil to the root.
EnerPlus® is presented as a new biofertilizer that promotes activity biological soil with exclusive microorganisms, Pseudomonas fluorescens GR-322, which enhance beneficial microbial life on the root surface and increase plant activity.
These microorganisms are formulated together with catalytic agents that allow to enhance their development and stability on the ground.
Contrasting results in raspberry
 DAYMSA has carried out agronomic trials to study the yield of the raspberry crop after applying treatments with EnerPlus®.
The tests were carried out in commercial raspberry farms (Maravilla variety) located in the northern region of Portugal. Two applications were made, the first in a pre-flowering state and the second, thirty days after the first application. In both, a dose of 1Kg / ha was used via drip irrigation.
To obtain the data, the harvest was collected from two hectares of a plot treated with EnerPlus® and another two hectares of a plot without EnerPlus® treatment. Afterwards, the productive mean of each plot was calculated in tons / hectare.
Conclusions 
The plot treated with EnerPlus® obtained a harvest increase of 12% compared to the control plot without EnerPlus®. This increase in harvest was the result of better nourished and therefore more productive plants in the plot treated with EnerPlus®.
In summary, the results showed how EnerPlus® applications favor a productive harvest, compared to the plot without treatment of microorganisms.
In addition, it should be noted that EnerPlus® is a natural solution suitable for use in Organic Agriculture, according to EC Regulation 834/2007 and 889/2008, CAEE.