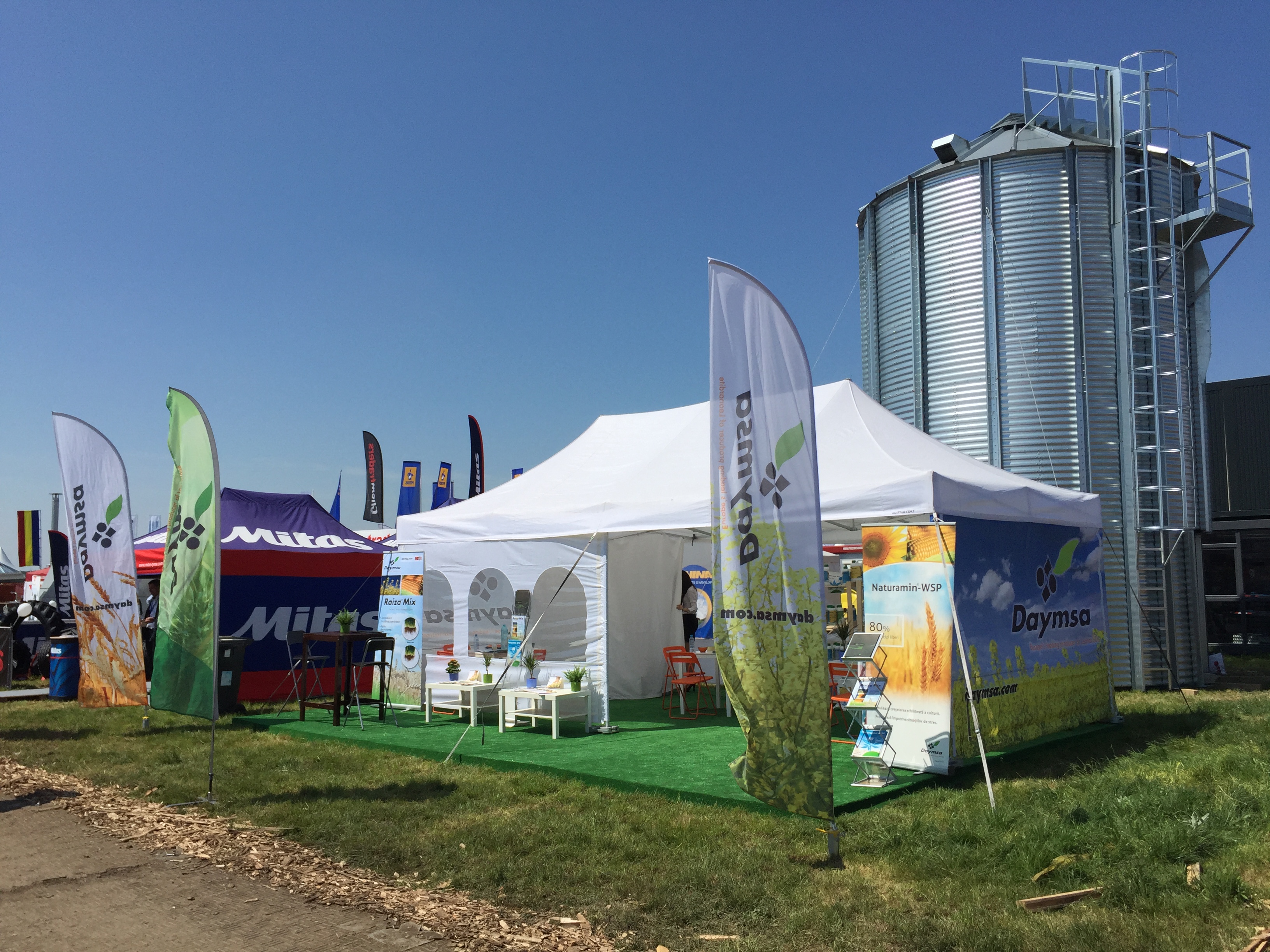 [vc_row][vc_column width="1/4″][vc_column_text el_class="semigordo"]Daymsa, a leading producer of biostimulants, biocontrol, soil improvers and deficiency correctors, had a stand bursting with activity.[/vc_column_text][/vc_column][vc_column width="3/4″][vc_column_text]From May 19th to 22nd 2016 Expo AgriPlanta – RomAgroTec 2016 was held in the romanian city of Fundulea where 210 companies from 17 countries participated. More than 14.000 visitors from all over the world attended the exposition.
Daymsa´s stand was bursting with activity. Many visitors visit our stand and showed their interest in finding solutions for their crops, as well as companies interested in distributing Daymsa´s rage of products.
Naturamin®WSP, Raiza®Mix, Naturgard® and Cytoplant®400 were the products that captivated the attention and interest of most visitors.
[/vc_column_text][/vc_column][/vc_row]