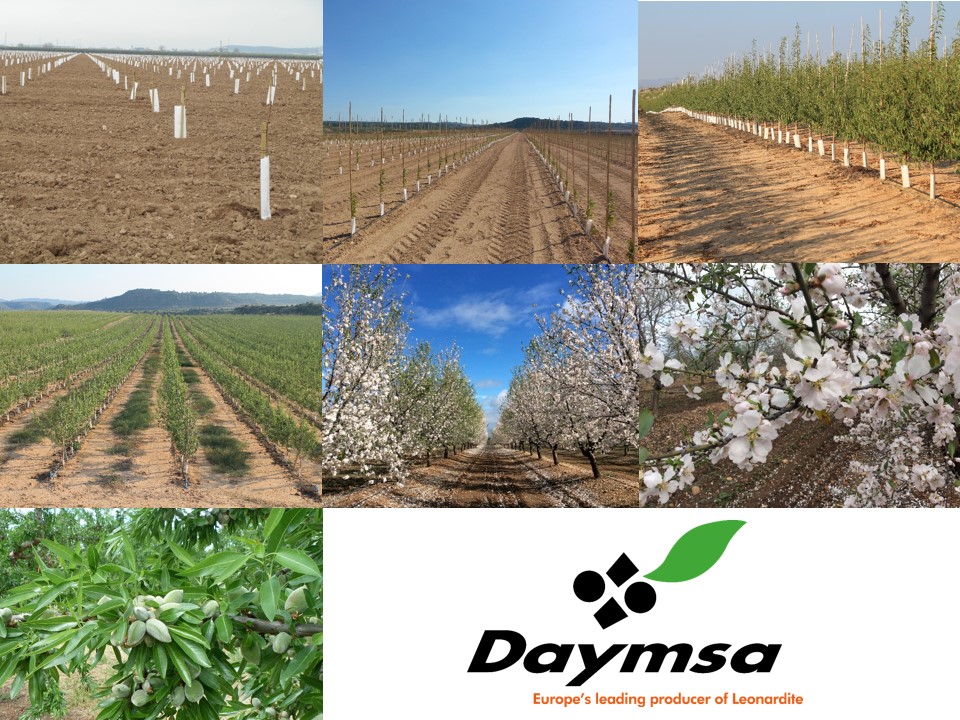 [vc_row][vc_column width="1/4″][vc_column_text el_class="semigordo"]Daymsa presented during the Technical Sessions held in the italian city of Pietrelchina its solutions for the cultitavion of almond tree in superintensive plantations.[/vc_column_text][/vc_column][vc_column width="3/4″][vc_column_text]Last April 7th 2016, the technical sessions Mandorlicoltura superintensiva, innovare per competere about intensive almond trees plantations was held in the Italian city of Pietrelchina, in the province of Bari.
The different speakers in the technical sessions treated all the important aspects regarding the implantation of a new superintensive almond tree plantation: business plan, public funding, cultivation techniques, irrigation systems, fertilization and almond market.
Daymsa played an important role in the organization of the event and also as a speaker. Our colleagues Enrique Íñigo and Fernando Lázaro offered the talk Fertilization program in a superintensive plantation. Daymsa´s products recommended for almond trees include Cytoplant®400, Naturamin®WSP y Terrenova®.
The event was covered by the local television of Bari ntr24. You can watch the clip of this informative piece below.
[/vc_column_text][/vc_column][/vc_row