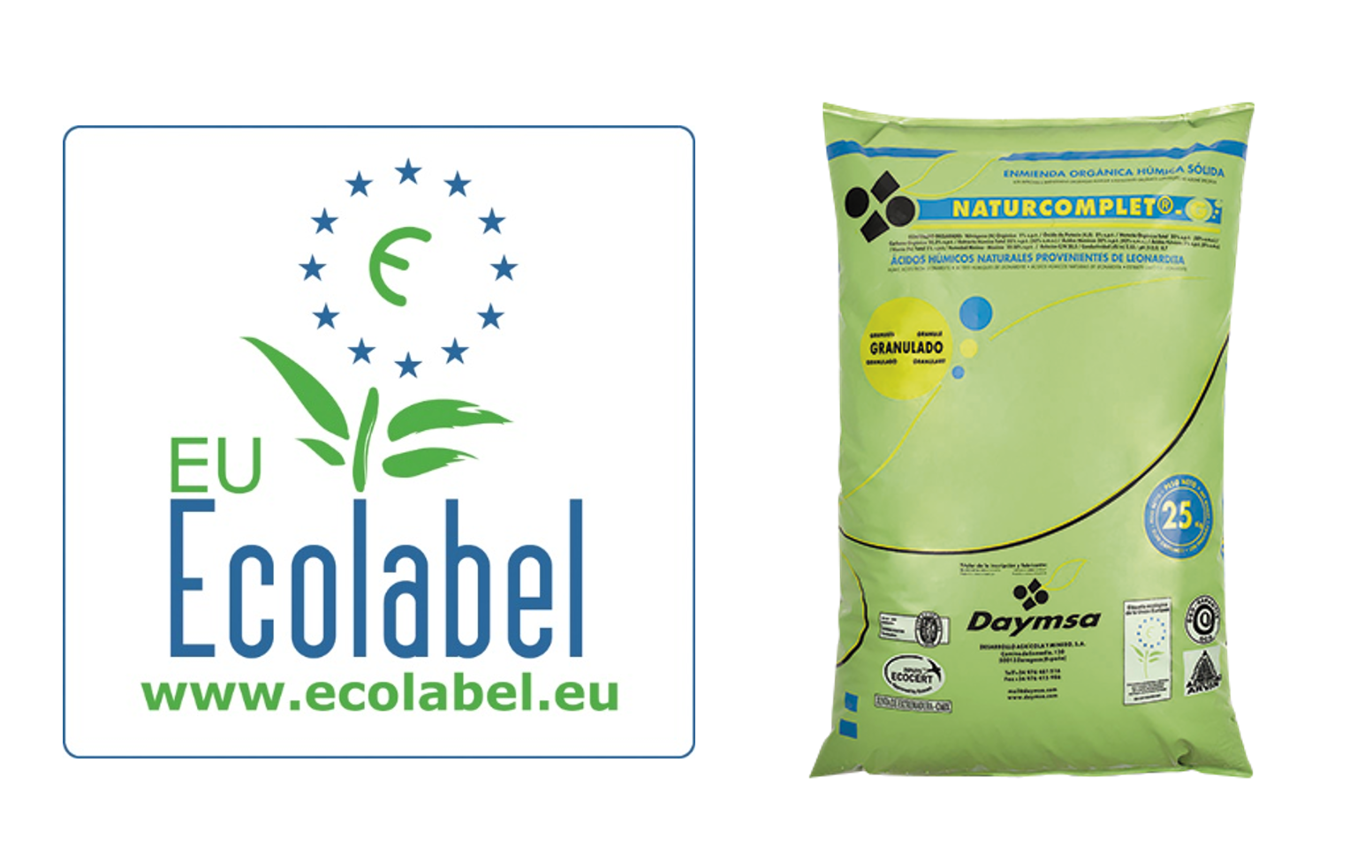 [vc_row][vc_column width="1/4″][vc_column_text el_class="semigordo"]Daymsa has obtained the renewal of the prestigious Ecolabel, an organic certification by the European Union for its product Naturcomplet®G, a solid humic fertilizer obtained from leonardite.[/vc_column_text][/vc_column][vc_column width="3/4″][vc_column_text]This renewal is the consecuence of a great job by our R&D department and it shows the excellence of a product, not only efficient but also environmentally friendly.
The product improves the effectiveness of mineral fertilizers, provides the soil with a spongy structure, corrects soil mineralization and salinity, increases production and brigs forward harvesting dates.
Ecolabel identifies organic products that contribute to an efficient use of resources and a high protection of the environment.
[/vc_column_text][/vc_column][/vc_row]